| | |
| --- | --- |
| WEEKDAYS: |  07:30 AM – 04:30 PM |
| WEEKENDS: |  Closed |
| | |
Friendly & Knowledgeable Service!
Hydraulic Repair Center has provided quality repair, troubleshooting, and service in Michigan for 21 years. We have recently changed locations to our brand new facility located just east of US131 in the Cedar Springs-Rockford area. Business owner, Tosh Kobayashi, brings 25 years of experience and expertise to help solve your hydraulic problems. HRC specializes in hydraulic cylinder repair of any size. The team at HRC is able to provide you with the knowledge and efficiency to meet your hydraulic needs at a fair price.
Five star Google rating
Diagnostics & checks
No appointment necessary
Fast turn around and quick service
Serving Grand Rapids area for 20 years










—

Floyd McCauley Jr

All the guys here are great and more than happy to ask if they can help vs ignoring someone. Needed a hose and some adapters. they had 4 of the 6.. they ordered the other 2 in about a day.. thanks for the help guys
Tosh was very helpful. I dropped of my damaged cylinder Tuesday morning and he confirmed I needed I new rod. He guessed $325 without having the chance to inspect the state of the cylinder which I appreciated so I would have some idea of the cost (first cylinder I've had to have repaired) and also agreed to have it done by the weekend (my wife wanted some work done with the loader it came off of). Next day I got the final estimate of $285 and he said it would be ready Thursday noon. Cylinder looked great and is working great. Tosh even gave me some tips on how to properly disassemble the cylinder next time. Highly recommend!
Great group of guys! Hoses made to size and any fittings you may need!
If Ed and Tosh are involved it has to be an outstanding place! I dropped off a cylinder with a leaking gland seal yesterday, can't wait for their report.










—

True Value Rental Of Northern Kent County

Tosh and his team go above and beyond! Fair pricing for quality work!










—

Jonathen MacDonald

Very awesome place. Nice, knowledgeable guys. Will definitely go back!
Hydraulic Pump & Motor Rebuilds
Our expert team has the years of experience necessary to repair all types of hydraulic pumps and motors.

Hydraulic Cylinder Repair
We specialize in repair and restoration all types of cylinders.

Custom Hydraulic Hoses
We can custom make you any lenth, size and connector types.

Custom Cylinders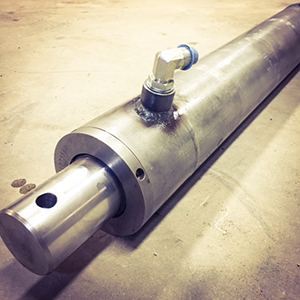 Custom, ground-up builds for any cylinder.
Pump Rebuilds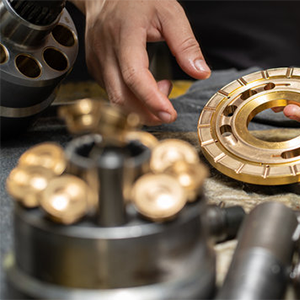 We have the tools and the knowledge for complex rebuilds.
Seal Kits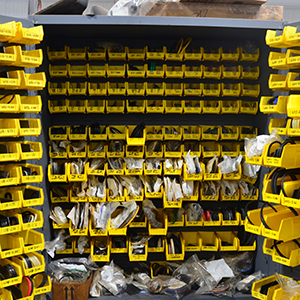 Yes, we stock it. And if we don't have it, we can find it for you.
Custom Welding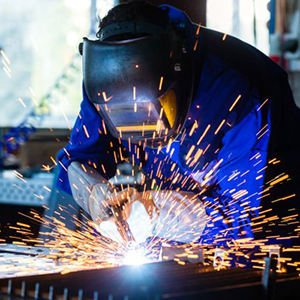 Welding, cutting and metal work to support hydraulic repair.
Custom Fab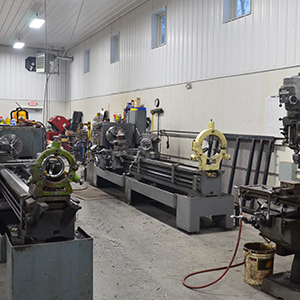 Custom fabrication to help you get your equipment back up and running.
Have a question? Call or Contact us below